SUNDAY SEPT 16
Next Steps Membership Class
If you are a new member or interested in becoming a member of our church please attend this class.  This is a 4-week class that will begin on Sunday, September 9th from 9:45 a.m.-10:20 a.m. in Pastor Andy's office. 
Youth Service Project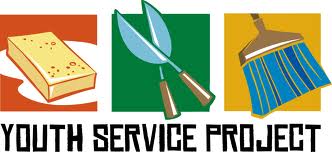 Saturday, September 22nd from 8:30 a.m. – 12:30 p.m. The youth will be assisting with yard work. Meet at the church at 8:30 a.m. or you can meet us at the address at 9:00 a.m. We will return to church by 12:30 p.m. Questions or directions contact Kevin Hopper.
4th Sunday Night Sing
Sunday, September 23rd at 6:00 p.m. Featuring "Root 3:16" a Contemporary Christian music group from Thomasville, GA. Band members include Joel Carter, Bobby Dollar, Randy Young, Gene Carlton, Chris Hall, and   Jim Spangler.
Senior Adult Luncheon
Tuesday, September 25th at noon. Our special speaker will be Jimmy Jeter. Bring your favourite side dishes and desserts. Due to social hall issues, we will have the luncheon at Ray Norman's. Meet at the church at 11:30 a.m. if you would like to carpool.
Foster Care Respite Night
Saturday, September 29th 5:00 p.m. – 9:00 p.m. Volunteers needed.
Please see Leah Godley for more information.
The Lord's Supper
Sunday, September 30th we will observe the Lord's Supper during the evening service.
Finance Committee Meeting
Monday, October 1st at 6:00 p.m. We will meet to begin our yearly budget meeting for the upcoming year.
2018 Pumpkin Jam
Event church wide on Wednesday, October 31st from 6:00-8:00 p.m. More information to come. All Sunday School class begin bringing in candy to help support this event. Sign up on bulletin board to decorate your trunk.