In This Series
Series Info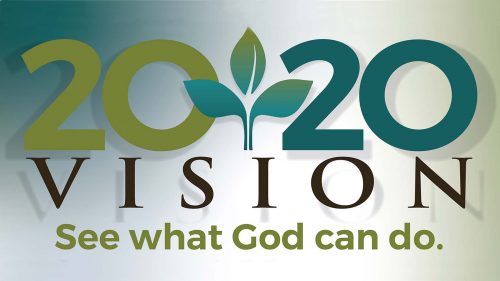 20/20 Vision (1)
Sunday, December 29, 2019
December 29, 2019 - AM Service
2020 Vision Proverbs 29:18
1 Samuel 3:1 – Now the boy Samuel was ministering to the LORD before Eli. And word from the LORD was rare in those days, visions were infrequent.
1 Samuel 3:15 – So Samuel lay down until morning. Then he opened the doors of the house of the LORD. But Samuel was afraid to tell the vision to Eli.
Acts 2:17 – 'And it shall be in the last days,' God says, 'That I will pour forth of My Spirit on all mankind; And your sons and your daughters shall prophesy, And your young men shall see visions, And your old men shall dream dreams;
Acts 16:9-10 – A vision appeared to Paul in the night: a man of Macedonia was standing and appealing to him, and saying, "Come over to Macedonia and help us." [10] When he had seen the vision, immediately we sought to go into Macedonia, concluding that God had called us to preach the gospel to them.
John 9:13 – They brought to the Pharisees the man who was formerly blind.
2 Corinthians 4:4 – in whose case the god of this world has blinded the minds of the unbelieving so that they might not see the light of the gospel of the glory of Christ, who is the image of God.
Revelation 3:17 – `Because you say, "I am rich, and have become wealthy, and have need of nothing," and you do not know that you are wretched and miserable and poor and blind and naked,
Proverbs 29:18 – Where there is no vision, the people are unrestrained, But happy is he who keeps the law.
There are times in human history when there is little or no vision.
There are devastating effects of little or no vision.
And then there are times when there is great vision.
And then there are times when people go from being people of no vision, to being people of great vision.