The Mount Olive staff is committed to minister to those in crisis situations. Please contact us in the church office to report a death, an illness, or an emergency need within our church family.
Pastor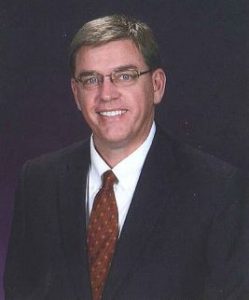 Andy Cashwell
• 229-985-1492
• acashwell@windstream.net
It has been Andy's pleasure to serve Mount Olive Baptist Church since 2004!
Andy is a graduate of Auburn University, receiving his degree in Public Relations with a minor in Journalism in 1986. In 1992, he received his Masters in Religious Education and in 2011 a Masters of Divinity from Liberty Baptist Theological Seminary and Graduate School.
Andy's favorite preachers to listen to are David Platt, James McDonald, Adrian Rogers, and Greg Laurie. Current authors on his Kindle app are Francis Chan, John Angell James, Richard Baxter, and C.H. Surgeon. He is currently reading the autobiography of George Mueller.
His passion is to honor God by loving his wife and children, by serving through missions in Tijuana and Central America, and by studying and preaching God's Word.
---
Youth/Children's Pastor
Kevin Hopper
• 229-985-7507
• kevreb1014@yahoo.com
I Joined the staff of Mount Olive as Youth/Children's Pastor in September of 2006. Prior to that, I served as the Youth Pastor at Central Baptist Church in Douglasville, GA. In Moultrie, I have been a mentor through the YMCA for the last 5 years and this experience has been life changing.
---
Church Secretary
Teri Lynn Powers
• 229-921-2777
• tlynn31768@yahoo.com
Teri Lynn Powers joined Mount Olive's staff in May 2015. Her and her family have been faithfully serving at Mount Olive since 2008. Her husband is Jonathan Powers and they have three children. She teaches our 3 & 4 year old Sunday school class on Sunday mornings. Since becoming the secretary at Mount Olive she hopes to use this position as a way to ministry to not only Mount Olive but also to our community.
---
Worship Leader
Steve Bass
• 229-985-2340
---
Adult Choir Director & Pianist
Paula Bass
• 229-985-2340
---
Organist
Daneese Turner
• 229-985-6693